About the Company
Real Collaborators India (RCI) is a real estate service company with professionalism embedded as its core value. It offers property management consultancy and myriads of customized solutions to suit a wide spectrum of real estate requirements. With a collective professional experience of 20 years and with customized asset evaluation tools, RCI is a perfectly poised to offer you solutions for all your realty needs.
RCI is driven by one compelling work philosophy Integrated Approach. We believe that only when you keep all the factors in mind that you are able to achieve total perfection. Especially so, in the realm of real estate where every transaction involves great investment decisions. That's the reason you'll find us going for an integrated approach i.e. covering every aspect of the real estate, in which you are going to invest. The smallest of clause, the minutest of legal requisites attracts our attention as we place each aspect under focused scrutiny.
We combine the best of local knowledge with the best of international practices to come out with solutions that are just right for you. We evaluate requirement not only from a short term perspective but also take into consideration your long term needs. This specialized approach unravels the whole process of property management and makes it transparent and organized, which in turn makes every transaction for our clients, hassle-free and smooth.
At RCI you can expect optimum level of professionalism as you get to deal with specialists well versed in the field of real estate and with vast experience. Our pool of highly experienced professionals have over the years earned themselves trust from clients such as World Bank, BBC Worldwide Trust, Safran, Indiabulls, Auchan International, Capital IQ, G&D, Cairn Energy, CEC, International Metro Civil Contractor, ZTE, L&T, Agusta Westland, Eicher Volvo, Symbiosis Foundation, Centum Learning Komli Media, Allegro Advisors.
With a wide variety of services on offer, and presence in most of the metro cities in India as well as abroad as an extended partner of NAI Global, RCI is the perfect partner for you in your quest of real estate management solutions.
Director Profile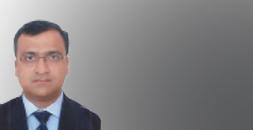 Mr. Bhushan Gupta has been active in the field of real estate consultancy for the past 20 years. Over the years he has gained a formidable reputation and has won numerous accolades. But the one thing he values the most is- the trust of his clients, by virtue of delivering the successful completion of assignment.
Learning from his extensive experience he has developed propriety tools which help approach this business in an organized and professional manner. An active member of various industry bodies, Mr. Gupta is known throughout the real estate industry as a devoted professional.
Creating Capabilities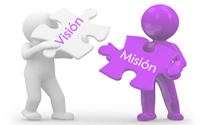 Mission of the company: The company's mission is to fulfill the needs & requirements of its clients in the most professional manner. It aims to make every real estate transaction for its client hassle free by giving special emphasis to detailing.
Vision of the company: The company's vision is to be the preferred choice for corporate and individuals alike in real estate requirement fulfillment. We aim to work in tandem with our clients and be seen as their extended arms.